Sculpture Studios, a 3D commercial art company run by Aden Hynes in Basildon, Essex, has been hit hard like many others during the Covid pandemic and lock down. 
   The studio, having now been in business for over 35 years, primarily works for very specialised industries, such as Film, Theatres and Theme parks, all of which completely closed during the pandemic period. 
Before the announcement for the lockdown was made at the beginning of 2020, Aden's studio had plenty of work lined up for the coming 6 months. Materials were ordered, staff booked in, and the studio prepped for glass fibre production runs, and commercial sculpture for various projects. The ordering of materials became an even more important necessity at this stage, with the anticipation of material factories closing down with the lockdown. The studio needed to ensure it had everything it required, to continue operating.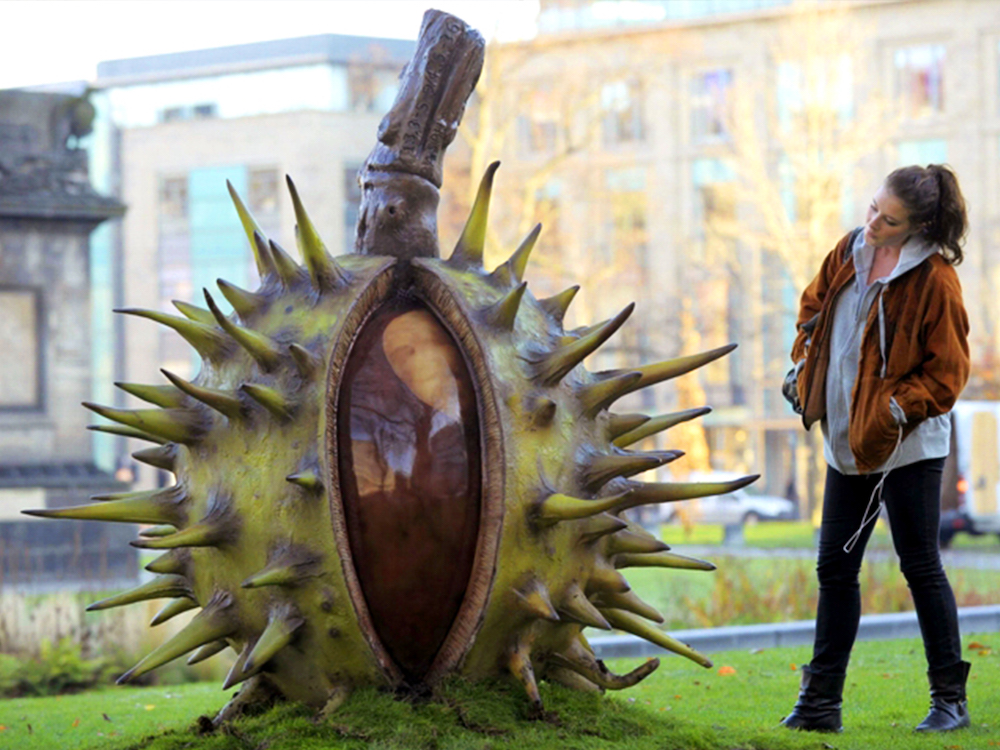 As a family run business, Aden was confident that he and his team would be able to continue working through the pandemic, being a crew predominantly from the same household. On the announcement that Covid and the lockdown was real, all of Aden's clients decided to cancel all existing and future projects until the pandemic crisis is over.
This left Aden at Sculpture Studios with a real dilemma, who now had no work for the team, no income for the family, and literally a shed load of materials going off with a shelf life, with no projects in which to put them towards. Knowing he had to keep busy, plus use up all the material he now had in stock, Aden decided to lay up existing moulds the studio still retained. Full sized Elephants, Gorillas, and Dragons from previous projects, all larger than life.
When they were completed, he then had the task of trying to sell them off, in order to gain some sort of income, having fallen through tax brackets, resulting in barely being eligible for any form of government support of funding.
Aden's sons are a dab hand on the computer and internet, and managed to contact various parks around the country, some of whom were very interested in buying particular items.
   Aden says that "Anyone can be busy producing items to sell, however… if you do not have anyone to sell to, or the expertise in order to get the interest out there, you are lost. One of the perks of having younger family members is that you can keep up to date on the latest methods of communication, advertising, and general presence on the world wide web. Fingers crossed to the next 6 months, whereby the studio is looking forward to projects hopefully coming its way."